Germany: Week Two
After our time in Lichtenau it was time to drive down to Wüstenrot. It is about a 4.5 hour drive mostly on the Autobahn. I (Stephen) was feeling sick that day and so we stopped a few times along the way so that I could rest as I did not feel like being sleepy on the Autobahn with no speed limit.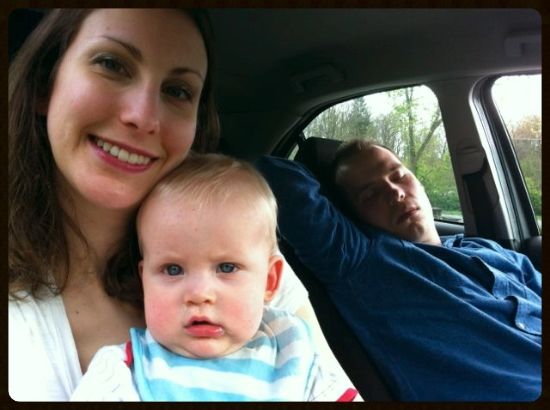 Taking a rest along the way to Wüstenrot.
We were able to rest until Saturday afternoon when setup for the conference would begin. Some of you may or may not know that when we go to Germany it is actually for two events. The first event is on Sunday. It is a one day Kontaktmission version of the International Conference on Missions. People from all over Germany and sometimes Austria and Switzerland travel in to see missionary booths and hear from speakers about the last year's happenings and future projects. It is always a great time.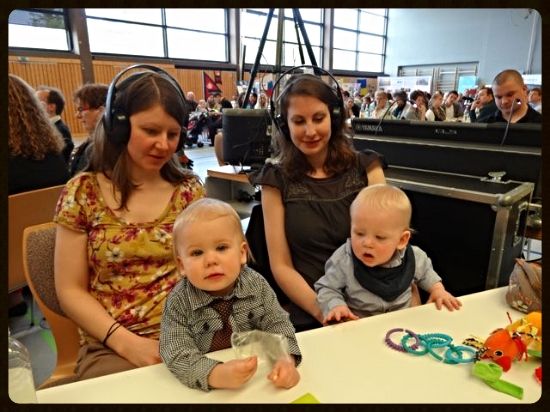 Part of the Ireland contingent. Simona and Samuel Fishel (Drogheda) and Alisa and Elisha.
After the one day event all of the missionaries pack up and head to the missionary retreat that lasts four days. This is always a wonderful time as we get to see our friends who are from all over Europe and the USA. There are workshops, main sessions, and worship times through music. I was fortunate enough to be asked to lead one of the times of worship.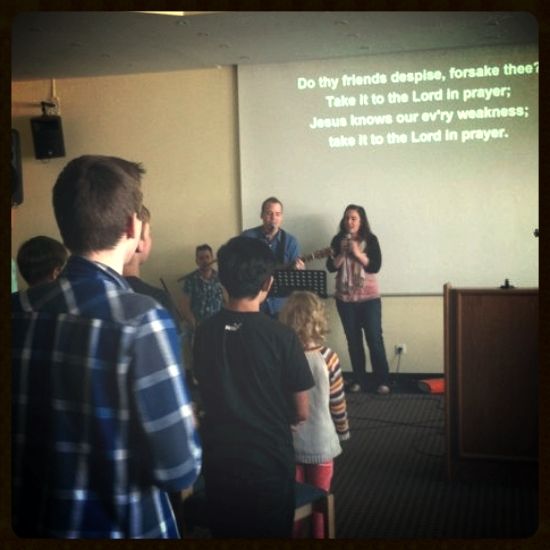 Leading the music one morning of the conference.
Our friends,
Kenny and Heather Haggard
, are missionaries in Albania. Kenny is an alumnus of Central as well and he and Heather have been in Albania 2 years. They recently had a baby as well. In fact Elisha and their daughter Annaliese are the same age. The exact same age! If only we lived closer they could celebrate their birthday together. Alisa and Heather decided to take their picture together since they were birthday buddies.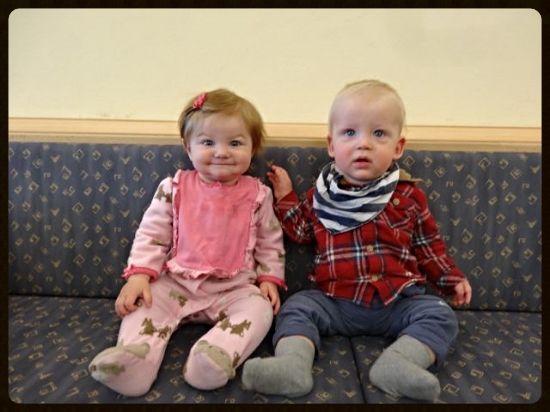 Annaliese and Elisha, Birthday buddies.
It is always nice to come home and sleep in your own bed but I know both of us are looking forward to next year.