Past, Present, and FUTURE (3 of 3)
This is the final post in the 3 part series about our ministry in Ireland.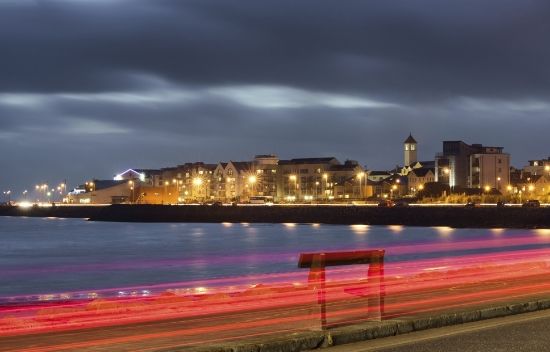 "What, after all, is Apollos? And what is Paul? Only servants, through whom you came to believe—as the Lord has assigned to each his task.
I planted the seed, Apollos watered it, but God has been making it grow.
So neither the one who plants nor the one who waters is anything, but only God, who makes things grow." -- 1 Corinthians 3:5-7
To be honest, I hesitate to even write this blog. There is something scary about sharing a long term vision with people. What if it doesn't work out? What if things don't go as planned? What will people think if we fail? Or succeed? It is then that I must remind myself of two things the Apostle Paul said. First, in Galatians 1:10 he tells us that what is really important is not the approval of others but instead the approval of God.
Our approval doesn't come based on our works but on the precious blood of Jesus Christ shed for us for the forgiveness of sins and a restored relationship with God.
We are not here because we want other people to think we are really cool or super spiritual. We are here because we feel called by God to tell others the greatest news of all time and establish churches. Secondly, Paul shows us in Corinthians (quoted above) that the success or failure of the preaching of the Gospel is ultimately not up to us. We plant and/or water but it is God through his Holy Spirit who does the work. We have plans and vision but ultimately the success or failure of this vision is in God's hands. The ideas and dreams that Alisa and I have come up with can (and in my experience, probably will) change. We trust God can and does work in and through our inadequacies. He knows far better than we do about reaching Irish people for Christ and so I trust Him far more than I trust myself. Now with hesitancy I procede. This is our vision for Ireland.
Personal Goals:
*1-5 years: Plant one growing healthy Church in Galway City
*4-7: have 2nd Church in Galway City growing and healthy
*7-10: Plant 3rd and 4th Church in nearby cities

Kontaktmission Goals:
*Continue to recruit church planters to plant all over the country
*Establish a church planting network
*Be sending Irish church planters all over the world


Our desire is to see churches planted in Galway that will train and send out workers into the city and the rest of Ireland while simultaneously pioneering the way church is done in Ireland.
It is our goal to see mature Irish Christians rise up in the church as elders, deacons, church planters and ultimately to see them change an island with the Gospel of Jesus Christ. We desire to do as Paul told Timothy, "The things which you have heard from me in the presence of many witnesses, entrust these to faithful men who will be able to teach others also" (2 Tm 2:2).
We plan on starting a church planting network that helps train and establish new church workers and new church works. The churches need to be serious about training and equipping people for ministry.
We want each church to be a church planting church,
transforming the communities they are a part of, starting new Irish churches, and
sending out missionaries to other countries. These churches must be reproducible.
We will continue to recruit foreign workers to plant churches but our main focus will be on raising up Irish church
planters.
We want to see an indigenous church planting movement happen in Ireland. This will only be possible if this movement is Irish. One of our main hurdles will be not starting an "American" church. We plan to partner with our friends at
Cross Ireland Ministries
and continue our partnership with Drogheda Presbyterian (and other future churches) in order to see this movement happen.
Please pray about this vision, for us, and for the people of Ireland.