Alisa's Visit Home & Baby Shower
I (Alisa) went back to the States March 1-17th. It was a really nice visit. I spent most of my time in Wisconsin visiting with my family so they could see my baby bump.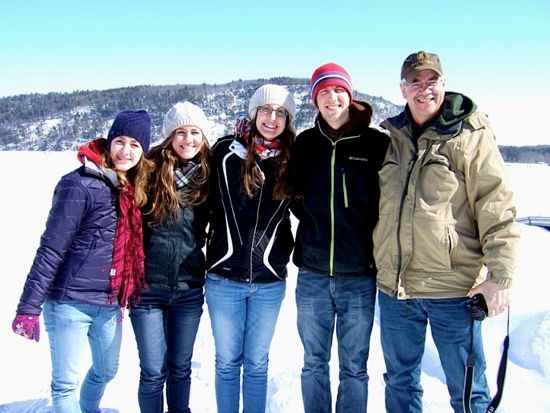 I spent a bit of time out of Wisconsin when I met up with my great friend Katelyn in Springfield, IL. It was good to see her and to see her two little boys.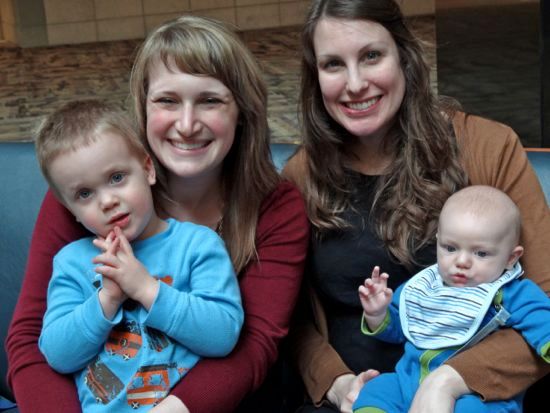 My Mom and my sisters threw me a baby shower. So many people came and I had such a nice time. There was tons of food, fun games, and everyone was so generous in giving the baby gifts! I am so excited to try the cute outfits on our baby! It was really nice to be able to visit a little with everyone. My mom & sisters worked so hard and did a great job!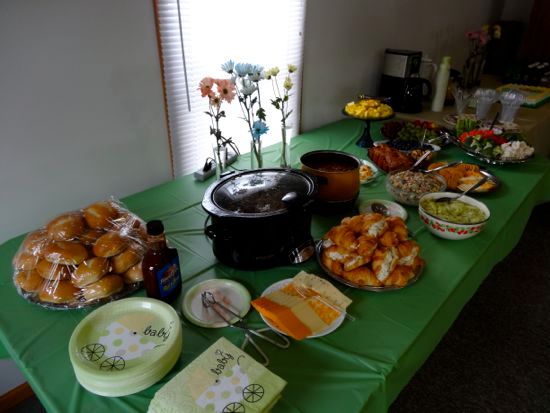 All of the great food!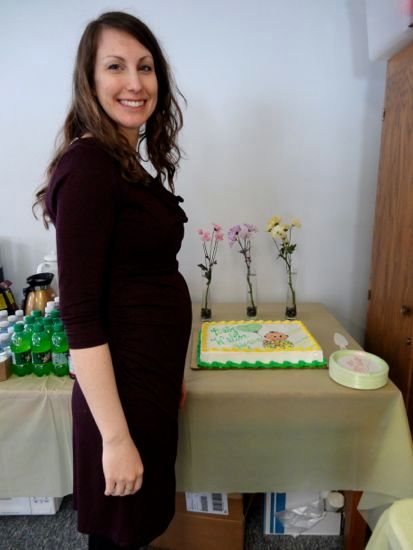 The cake... before it was consumed!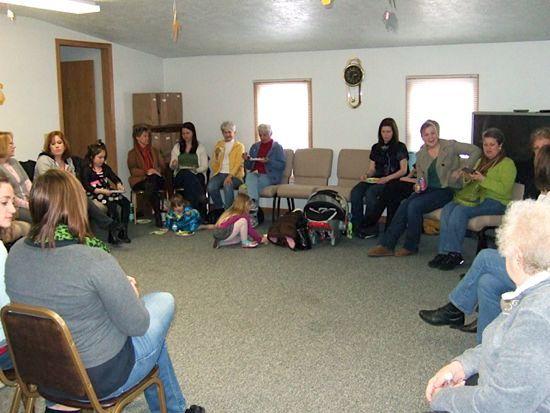 So glad to be able to see everyone!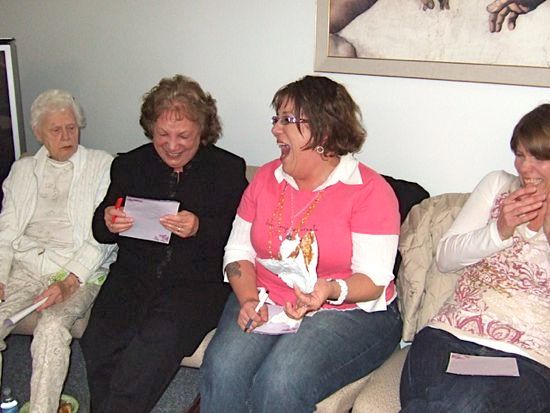 My aunt and cousins laughing over a game where you melt a chocolate bar in a diaper and have to guess which kind of candybar it is.
A few times we went "birding". As some of you may remember my dad, sisters & I are all in a competition to find as many bird species as we can in one year. My sister, Sarah is very competitive and waited to tell me about this idea after our visit in June so I wouldn't get the birds in Ireland and in the US, but much to her dismay, I did come back! My family was very nice to me though and would alert me if they saw a bird that I might not have seen yet, told me of the different birds they had seen, and how to spot them. Some of the new birds we saw were the Northern Shoveler, Common Merganser, Redhead, Red-Winged Blackbird, Horned Lark, Sandhill Crane, and the great Bald Eagle. I got a total of 27 new birds while I was over there which brings my total up to 98 so far.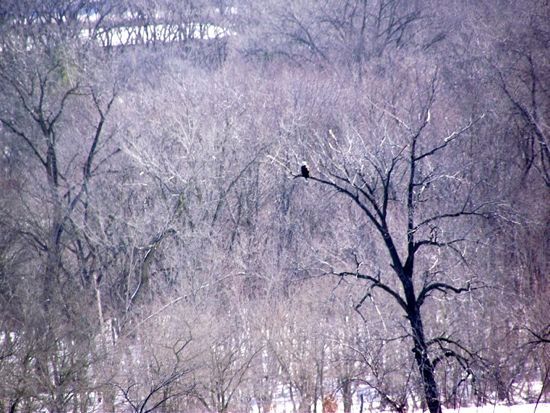 Bald Eagle sitting in a tree... looks like a hummingbird from here. haha
I also got to see other kinds of wildlife in our backyard! There was actually four deer... the other one was just farther in the woods.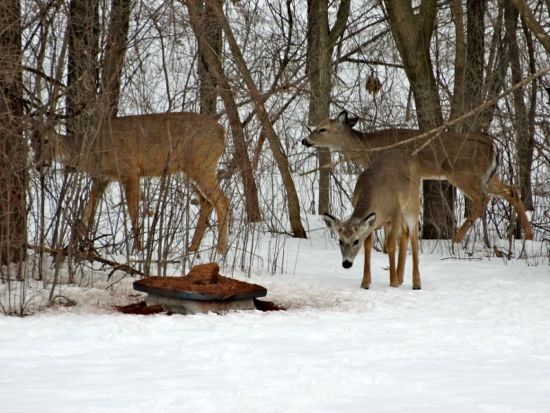 Other than that, we went shopping a lot. I was trying to find maternity clothes, but they are harder to find than what you might think! The farthest we went was the Gap in Wauwatosa.... but it was worth it as I finally found lots of options that would work for me. It is about time for me to leave my regular clothes behind, because this baby is growing!
The flights there and back were not too bad. I made sure to march in the bathroom every hour. It really made the time fly by fast because before I knew it I would have to get up and march again! haha I feel like coming back here to Ireland has been harder for me to adjust time-wise, but I am getting there. The baby has not been affected by the flight at all as it keeps on kicking and moving more than ever. I love feeling it move!
I am very thankful for the time I was able to spend with my family. Being so far away, you don't ever take for granted the moments you can be together. They are so precious.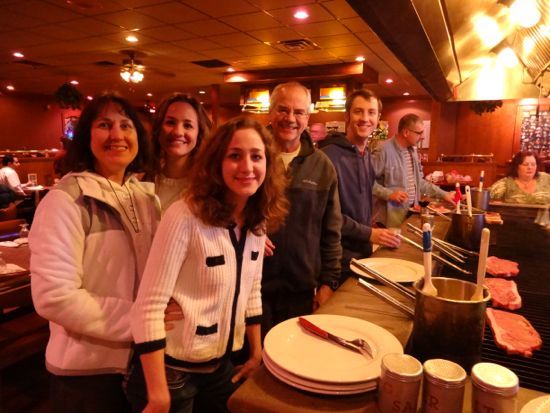 Eating out at Prime Quarter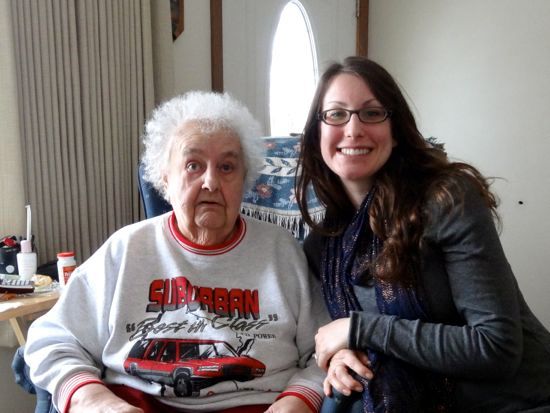 Grandma Joyce & I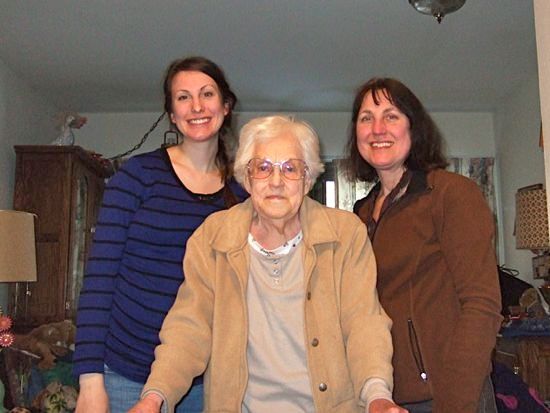 Grandma Verona, Mom, & I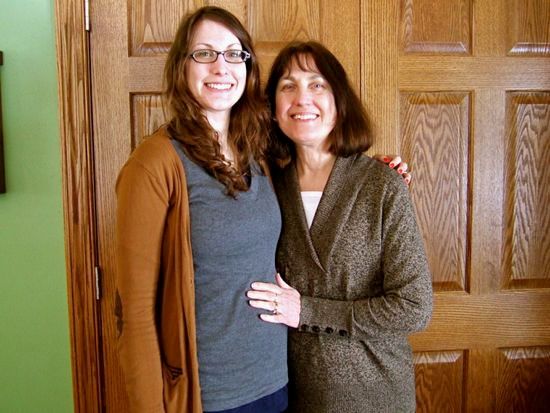 Mom & I