Spätzle
When our friends from Germany came and visited us this summer, they gave us a Spätzle board as a gift and made us a wonderful dinner one day consisting of Spätzle.
What is this
Spätzle
? You might ask.
It is a noodle made in southern Germany. You can learn more by following this
link
.... things like, how to pronounce it (I know I sure needed help!).

Our friends showed us how to make it but we didn't even try until last week. I don't know why we waited so long!

They left us the recipe for Spätzle also with the recipe for chicken, ham, and cheese in an onion sauce. It is totally delicious.

Here is what we did:

Onion Sauce
2 large onions, chopped
1-2 TBS butter
1 TBS flour
1 cup heavy cream
1 cup water
Salt, Pepper, barbecue sauce, sugar, and onionpowder - to taste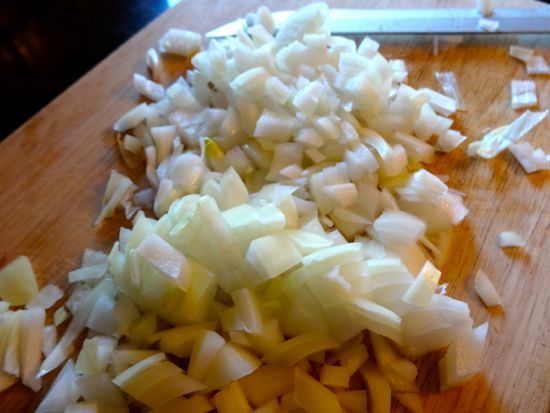 In a medium saucepan, saute the onions in the butter. Next, add the flour to coat the onions then add the heavy cream and water. Add in the rest of the ingredients to taste.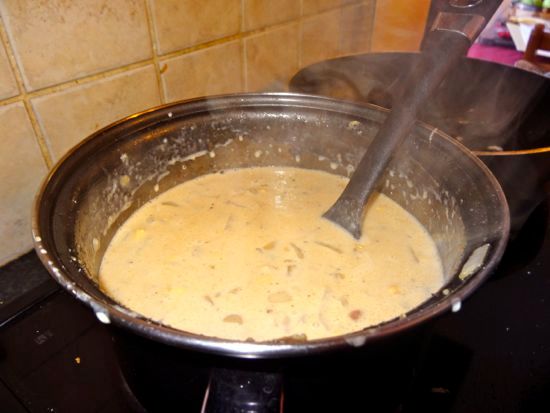 Chicken, Ham, & Cheese
I used 5 chicken breasts, a package of sliced ham, and slices of Edam cheese.
Cover each chicken brest with ham slices and cheese.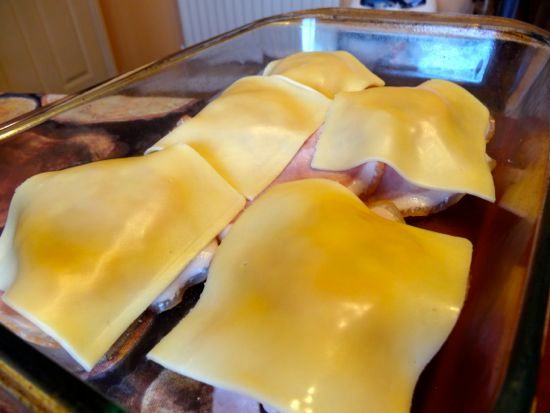 Pour onion sauce over all and cover with cheese again.
4 cups flour
5 eggs
1TBS salt
Sparkling water (roughly 1 cup or more)
2 TBS butter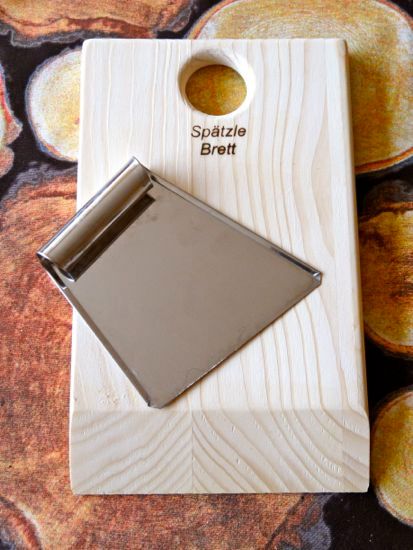 In a large bowl combine flour, eggs, and salt. Knead using an electric mixer (I just mixed it well by hand). Add enough sparkling water so that the dough is still sticky if you are trying to drop it with a spoon. (I think I made mine a little too thin).
Bring salted water to a boil, reduce heat until water is just slightly simmering (woops..... didn't read that part!). Spread the dough for the spätzle in small amounts on the "spätzle" wooden board and using the "shaber", shave the dough in thin strips into the water.
Set aside a bowl with cold water. When the spätzle are starting to float on the surface, use a slotted spoon to remove them and put ino the bowl with cold water; strain. Continue until all of the dough is used up.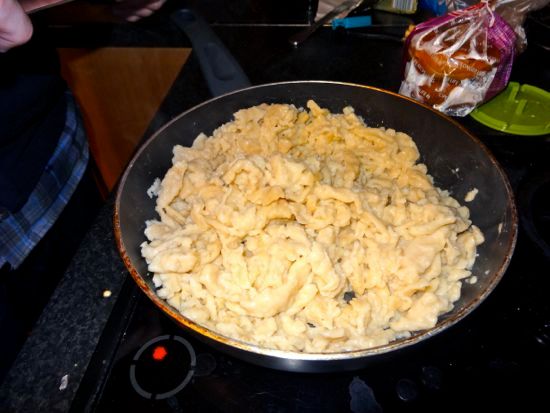 To warm up the spätzle before serving, melt butter in a skillet over low heat, add spätzle and stir often until warm.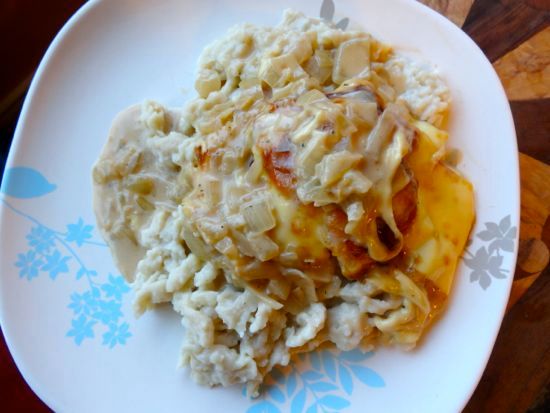 I found a video on youtube of a lady making it. She seems like a master to me. It looks like she just used a cutting board and a long knife.... so that is another option if you want to make it at home and don't have the special board.
Have fun!