Baby
If you haven't already heard, Stephen and I are very happy to announce that we have a baby on the way!!!
Ok, so our baby's nose is a little big. Do babies grow into those?
I am 15 weeks along at the moment (the weeks seem to pass by so quickly). The baby is due July 16th!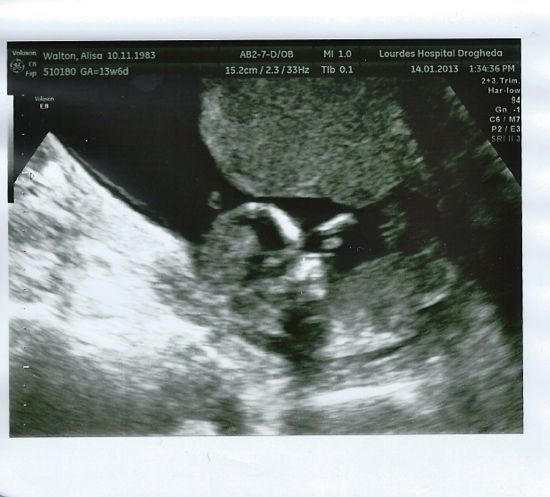 The baby was moving around a lot for our ultrasound. It is kinda hard to see, but here the baby is all slumped down.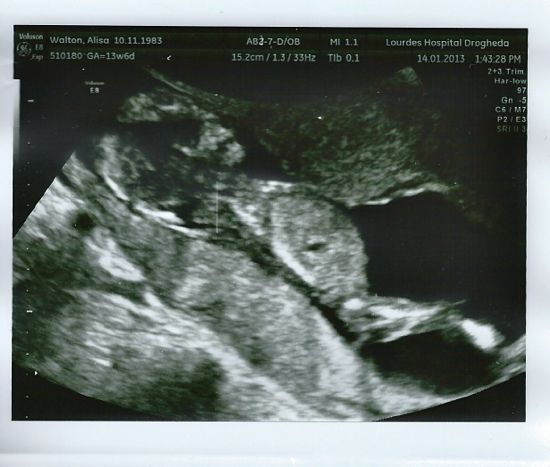 Then it would push out with it's legs and stretch waaaay up! Yay! Dancing baby!
We had our one ultrasound at 14 weeks. Since we are with the public healthcare system here, they told me they only do one ultrasound unless something is wrong. So I am hoping that this will be my only one! I didn't want to find out the gender of our baby, but Stephen did. In the end we couldn't decide what to do, so we flipped a coin. Stephen won, but it ended up that it was too early to find out anyway.
I haven't been very sick. Mostly just tired, so I consider myself very lucky. Hopefully I will be getting more energy soon!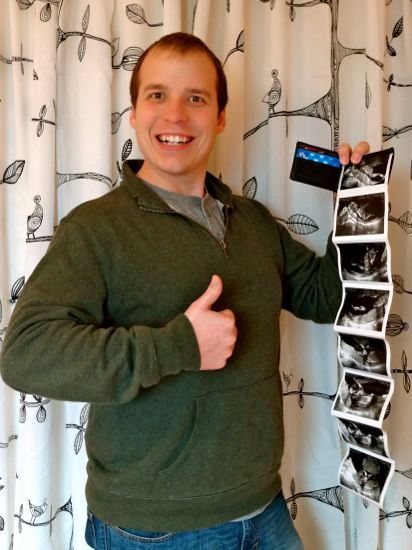 Stephen has been doing tons of research on "push chairs" (strollers). He has taken on figuring out what gagets will be best for our baby.
We are still planning on moving out to Galway in May. The only problem is I would like to have the baby here in Drogheda. They have a midwife led unit in the hospital that seems like it would be just the thing for me (more personal care than what I would get with a doctor). The hospital out in Galway doesn't have this option. Anyway, we are trying to think of ways to make it work, but I might just transfer over to Galway anyway. Please be in prayer for us about this.
It is a real blessing to have this baby in Ireland as we won't have to pay a cent for the birth and all of my appointments! We are taking advantage of the public health care system here as they offer free maternity and labor to anyone living in the country! We can't go to the doctor for free for anything else though, so I am still glad that we have taken out insurance, but this is a really nice perk!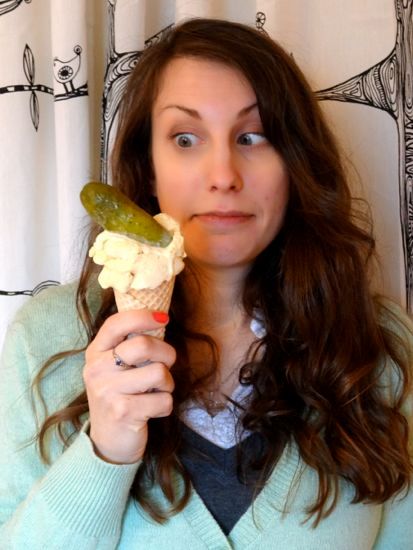 Despite our announcement picture, I have to admit, I am definitely not craving pickles and ice cream!
Our families are planning on coming and visiting after the wee babe is born. I knew that we could get them over here somehow, too bad just Stephen and I were not tempting enough.
Thank you in advance for all of the prayers for this little one! We are so excited to meet the babe!