Church Christmas Dinner
On Friday, the church held their annual Christmas dinner. It was great. The food, the friends, the entertainment.
After a great meal of curry, different salads, and a nice dessert of warm mixed berry cobbler with ice cream...we were ready for the entertainment.
Stephen and I actually sang.... and then the real entertainment started.
There was an Indian dance done. Didn't get any pictures of that.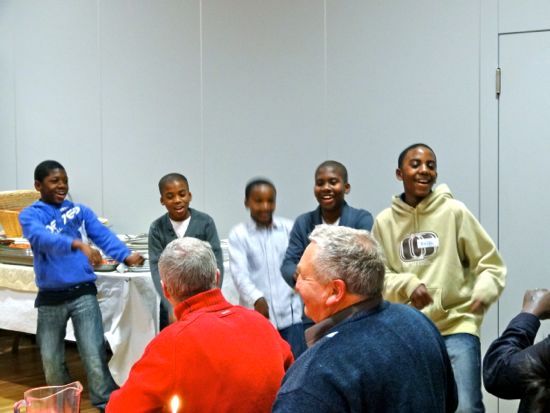 These boys did a rap. They got into the second song more than the first. It was great.
Then, Angelo did a tenor horn solo, "Great is Thy Faithfulness"
After singing Jingle Bells, Santa came!!! (Can you guess who is behind that white beard?)
Then Stephen lead everyone in singing "Away in a Manger".
It was a great night. There was almost 200 people attending. God has really blessed the church since they moved into their new building. I hope that it continues to grow and that people continue to come to know Jesus as Christ.