The Bowkers
Yesterday we said "goodbye" to yet another couple and their son who has come to visit us. They are Kelly and Megan Bowker and their son, Liam. They are planning on coming to Ireland as missionaries. It was different showing people around that you know actually are coming back as opposed to people that are just seeing what it is like.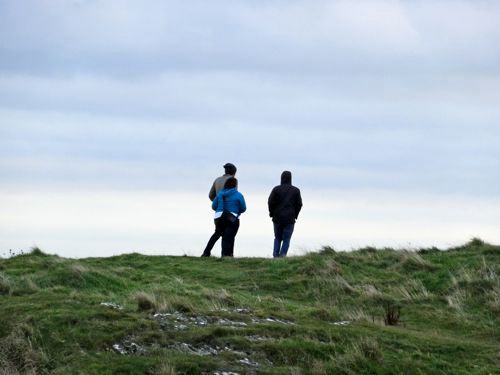 Stephen showing them around Clogherhead
Anyway, they stayed for two weeks and we tried our best to show them around. We walked around town, went to lots of cafes (as the Bowker's are coffee lovers), went to Dublin, Carlingford, and Clogherhead, Athlone, checked out a church in Galway, hung out with our friends in Limerick, and told them lots of random stuff about Ireland that I am sure they are going to forget!!! haha
Now we are exhausted. I can't wait for Saturday when we can maybe sleep in a little.