The New (to us) Peugeot
Well, we traded in our wreck of a Honda Civic for this: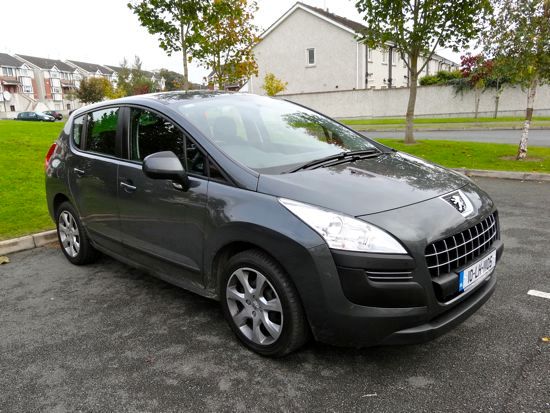 It is a 2010 Peugeot 3008. We really like it a lot. It is a diesel automatic that you can switch over to manual as well.
When we first saw this car, it was a total mess. It had just come in at the Peugeot dealership and the lady was excited to show it to us. When we opened up the car, it smelled like dog and cigarettes. Stink. There was dirt and dog hair EVERYWHERE. When the lady asked if we wanted to test drive it, I was happy that Stephen said "no" as I wouldn't have even wanted to sit inside the car. The lady said that that they would get it cleaned up and then call us later when it was ready. When we came back to see it again, it looked SO much better, but it still needed a little cleaning. I wasn't scared to sit inside it though. As we were test driving it, we really liked it, until I was testing out the heater/Air Conditioning. As I turned it on the smell of dirty dog just wafted through the car. We knew we couldn't buy the car if it smelled this bad. We told the lady and she said that they would get someone to clean the car again and go through the vents to clean it. The third time we saw it, it was SO much better. It actually had a nice smell when you turned the heat or A/C. We also liked the car because it had lots of space to pick up people and their luggage from the airport. Already we realized with our Honda that it wasn't enough space with as many people who were coming to visit. Also, it is nice as we are able to haul our music equipment instead of squeezing it into our small car.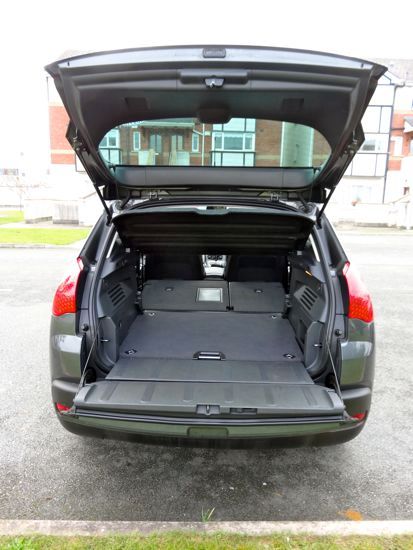 We wanted to get a 2008 or newer because of the road tax here in Ireland. Before 2008 the road tax (a tax you pay every year on your car) was based on engine size. 2008 or newer was based on emissions, which has made the taxes much lower. We are paying less road tax now with this car than what we would with our Honda. Also, even though our Honda was a hybrid, we were not getting very good gas milage. Also, it was a petrol instead of diesel which is about 10 cents higher in price/liter here. The Peugeot is able to get 55 miles/gallon whereas we were getting about 40miles/gallon with our Honda. We are excited to have this new savings.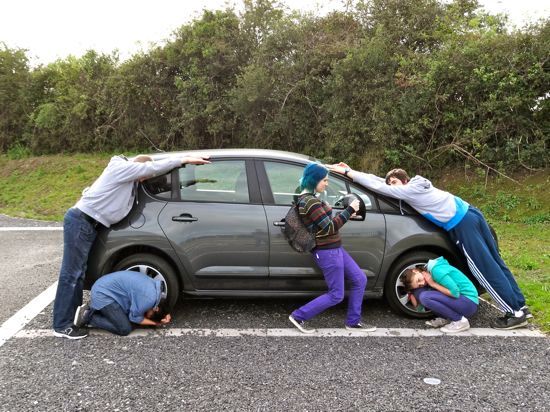 We are so blessed to be able to get this new vehicle. We had to learn a hard lesson about buying cars here, but I think we have made the right decision now.