HBS
Well, I was going to call it a VBS... but they don't really do "vacation" here, it is more like "holiday" so.... is HBS an appropriate term?
A couple of weeks ago (I know... I am LATE in getting these blogs up) we helped out with a VBS type of week that was held in a rough neighborhood in Drogheda. The kids would show up at 10 and we would play games for about an hour- soccer, jump rope, tennis, dodgeball, and all other sorts of games.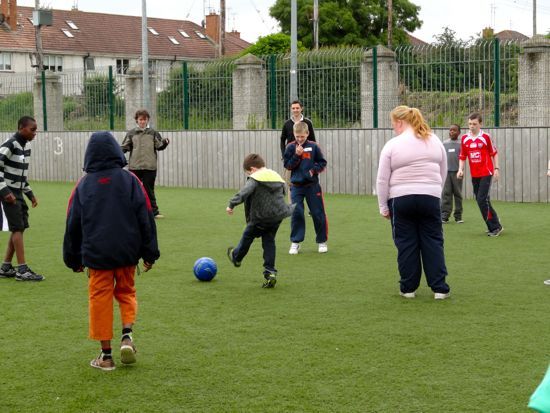 After the games were up (or if it started raining bad), we would have a snack time with squash drink and biscuits. "What kind of a snack is this?", you might ask but "squash" is really a sort of a healthier Kool-Aid that comes in a liquid concentrate and you add water to it. It comes in all sorts of flavors, and I doubt if there is actually any squash in it. Biscuits... well, you might have figured this one out, but biscuits here are basically cookies. They actually have cookies here too... but that is where it gets more complicated. Anyway... back to what we did.
After the snack we would sing songs.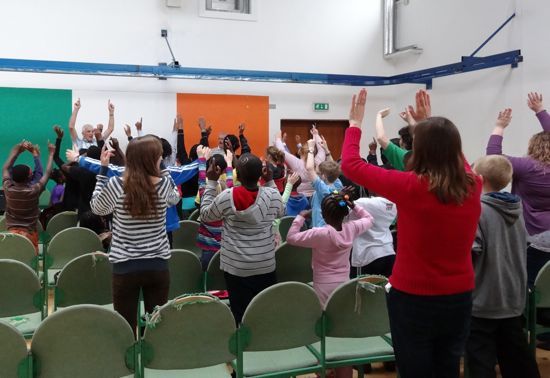 Then there would be a quiz. The questions were taken from the Bible story we talked about the day before. Girls were always against the guys, and somehow the guys were always lucky in getting ahead... even if they missed questions!!!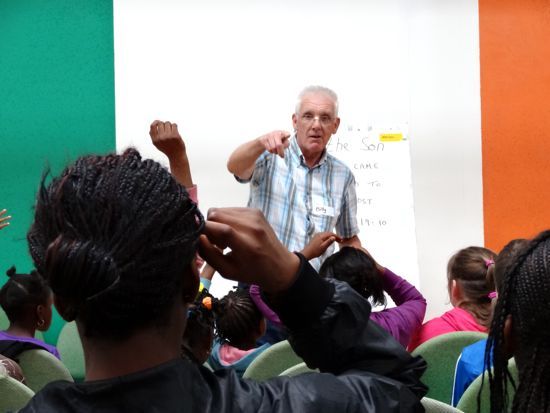 Next there was a Bible story. Stephen told one about Bartimaeus one day. The kids were pretty good with listening.
It was a good week. This week a group came down from Northern Ireland to hold a similar week long event except that instead of multiple games the game is strictly football (soccer). They are also going to do an evening event at our church for Jr. High/High School age kids. Please be praying that kid's lives will be changed by the gospel.