4th of July 2012
We had a few friends over for the 4th. We ate good food and everyone seemed to have a nice time. We actually had great weather as well! The morning was kinda rainy and gloomy, but then by the time the party started, it was bright and sunny.
We grilled some burgers.... and put bacon on them.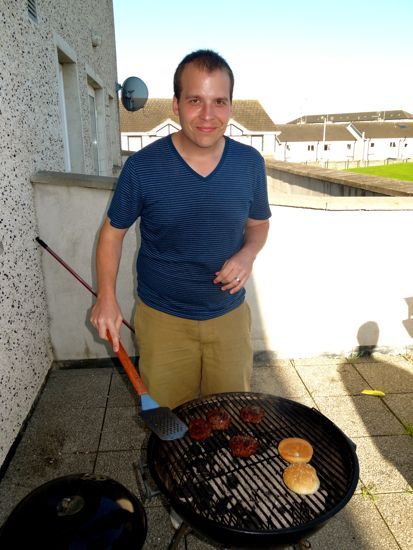 In fact, there were two other recipes that included bacon as well. I didn't plan it that way, but it sure was good.
Here are some links to the two other bacon recipes I made that day:
Bebop Baked Beans
from Allrecipies.com (and the name was just a bonus, they actually were delish!)
Bacon Jalapeno Cheese Ball
from the blog Homesick Texan (Only us 3 Americans had ever heard of a cheeseball before, so it was new to a lot of people there!)
We also had a fruit salad (watermelon, strawberries, kiwi, red grapes), and some crisps (chips).
I made a very special
Independence Day Cake
from the blog "17 and Baking". I am happy that it actually turned out!!!!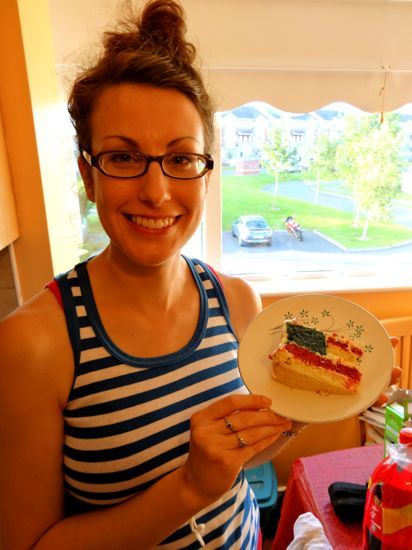 Several other people brought desserts as well. Banana bread, Boston Cream Pie Cupcakes, Toffee Cake and Black Forest Gateau. Yum!
Stephen put together a short quiz about Irish-Americans. The boy's team won.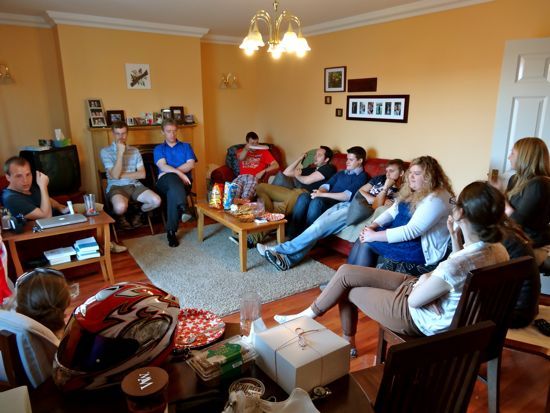 It turned out to be a pretty fun evening. We are very thankful to be surrounded by such great friends here.