Our First St. Patrick's Day in Ireland
On St. Patrick's day, we decided to walk into town and experience our first St. Patrick's Day parade. It was a pretty interesting experience.
Walking up to the parade, there were so many people there!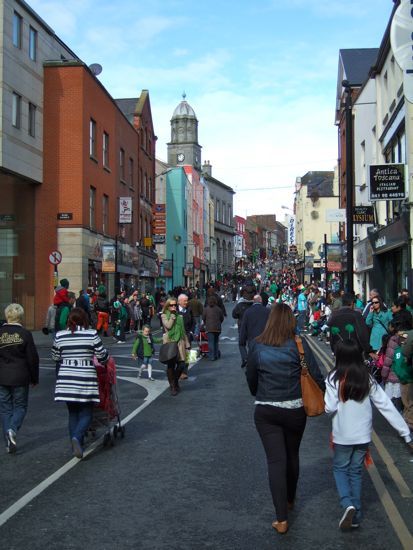 It's starting!!!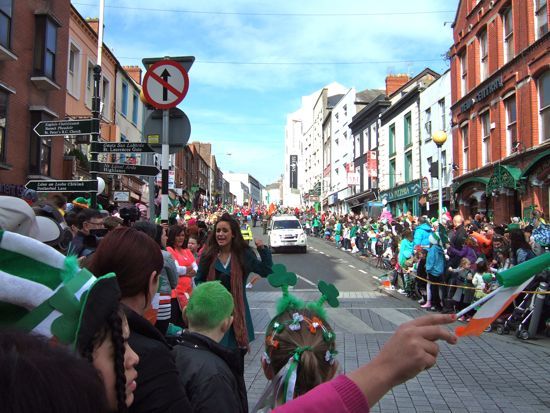 Dogs for the blind.
Yup, Drogheda has it's own American football club.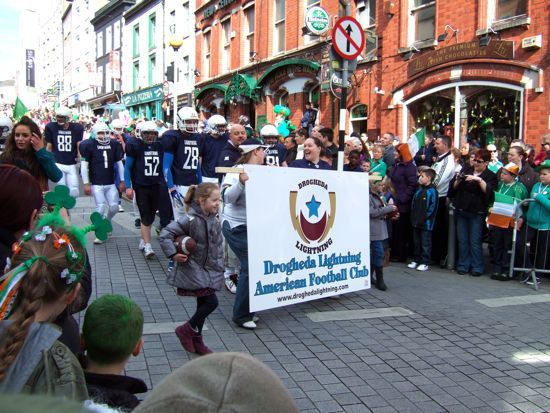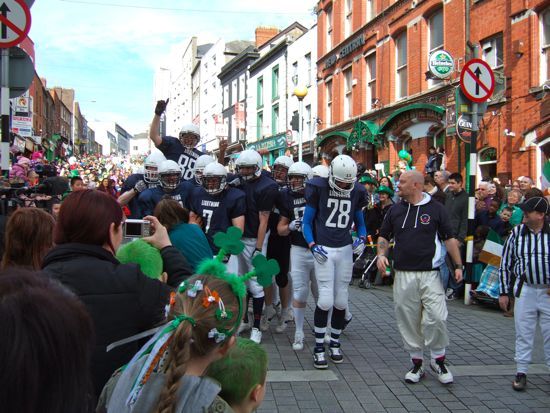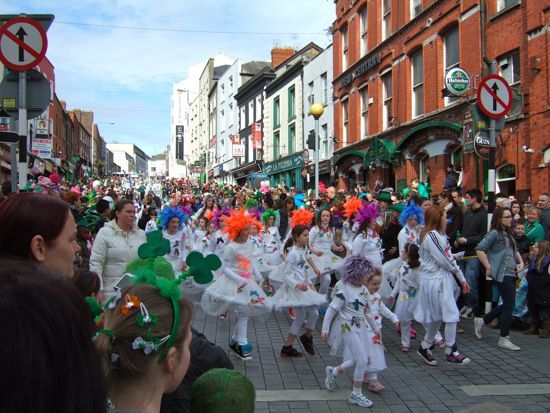 Yes, you read that right. It's an accordion band!!!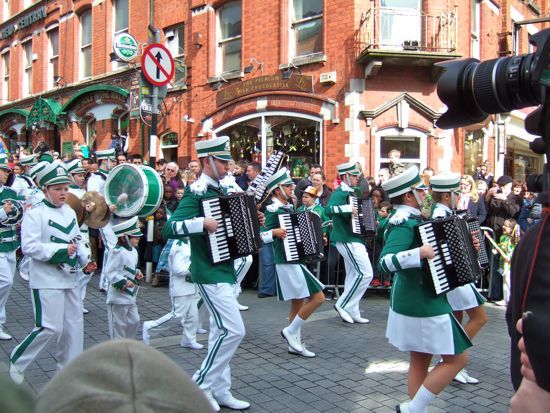 Little Irish dancers
Tae Kwon Do
Why yes, another accordion band. There was another one after this as well!
People said that businesses use the Drogheda parade for shameless advertisement without really doing anything parade-y. Such as this garbage truck.... that just drove down the parade. No flags on the truck, nothing, just driving through.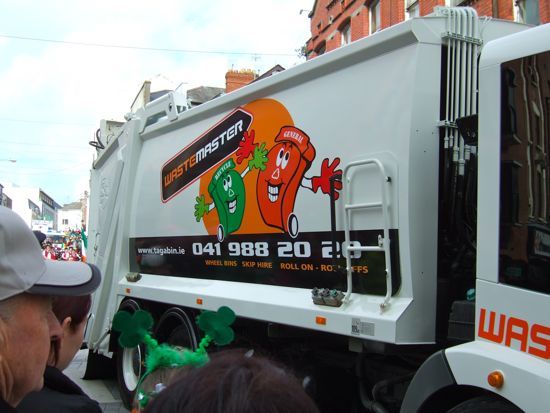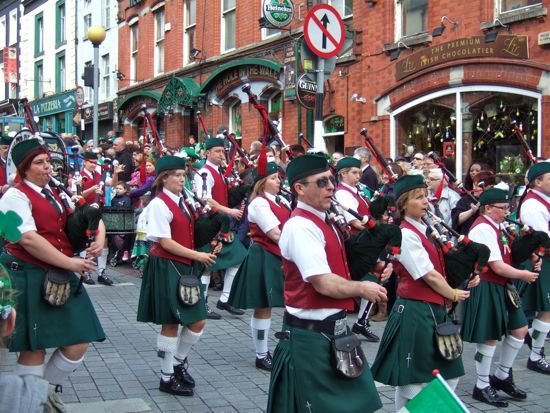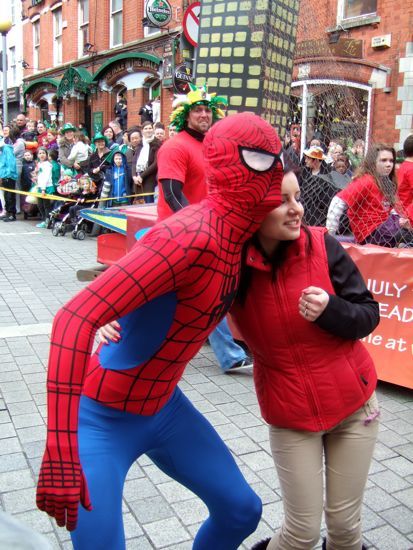 America!
Elvis almost got hit by that truck behind him.
We had a nice time.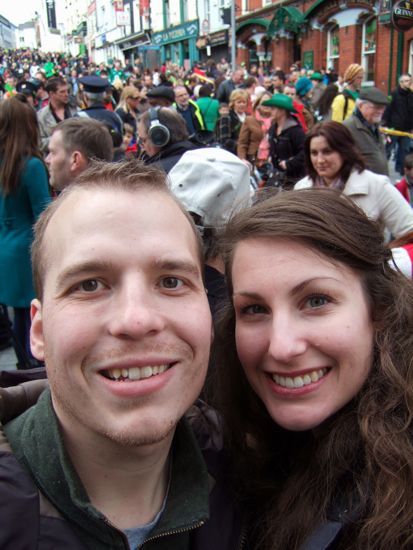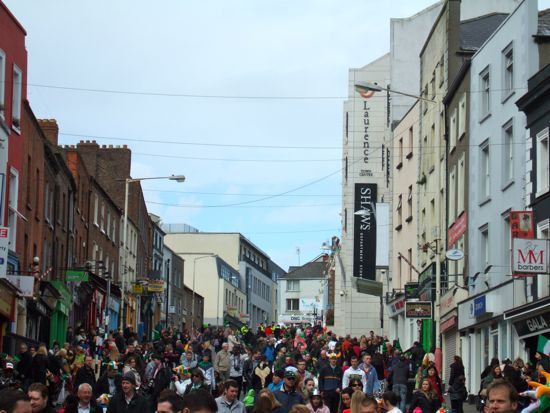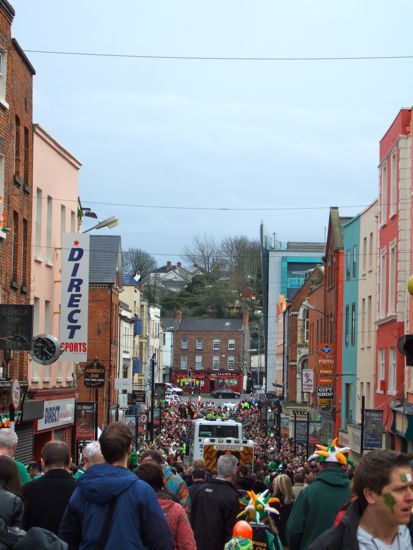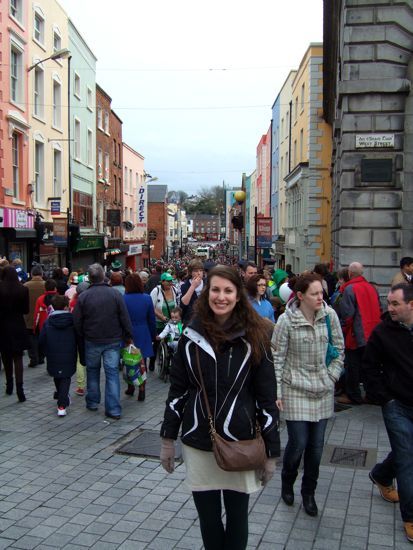 A little leprechaun standing beside me apparently left some of his green hair spray on my coat. haha