Vegetarian Taco Pizza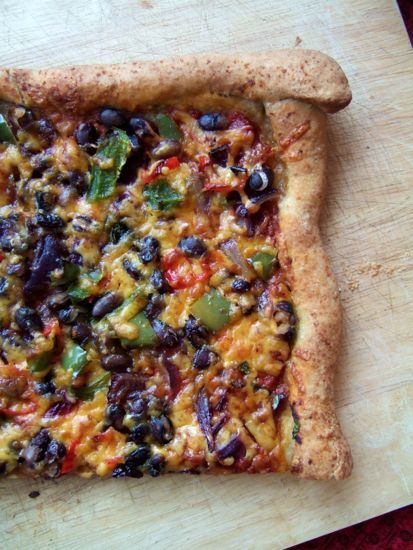 Since meat is so expensive here, I sometimes think of ways we can have meals without it. Now, I do believe that the meals would taste even better with meat, but this is something that I came up with and Stephen and I both loved it. I modified two recipes. The first one is from
skinnytaste.com which is a delicious marinaria sauce
. I had made the marinara sauce before and so since I was making a taco pizza, I decided to add more spice. Instead of using a tin of crushed tomatoes, I used a tin of tomatoes with peppers and instead of the bay leaf, oregano, and basil, I used 1/2 a pack of taco seasoning and cut up a chipotle pepper and put it in there. Bring to a boil and leave to simmer as you are making the crust.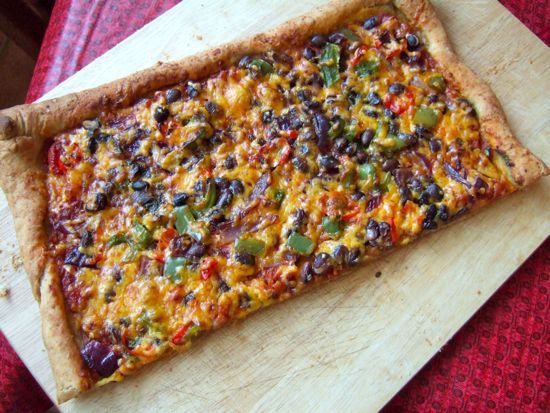 The other recipe is from allrecipies.com for Quick and Easy Pizza Crust
. The only waiting time you give is 10 minutes for the yeast to get all nice and foamy, so I feel it is truly easy. I just use all purpose flour for 2 cups of it and a half cup of wholemeal flour and I use garlic salt instead of normal salt. Oh! And we brush olive oil on the sides of the crust and sprinkle garlic salt on it as well.
The crust is good... but I still feel like we need to amp it up with something else. If you have any ideas, let me know. So far, it is good enough for me.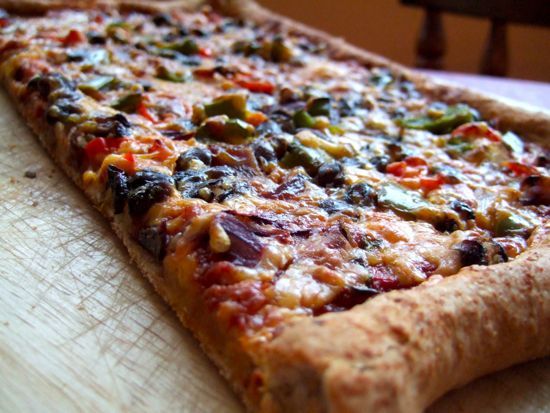 Now for the toppings. On this pizza I used:
Black Beans
Onions
Red and Green Pepper
Cilantro
Red chili pepper (fresh and crushed)
Medium Sharp Cheddar Cheese
Cayenne Pepper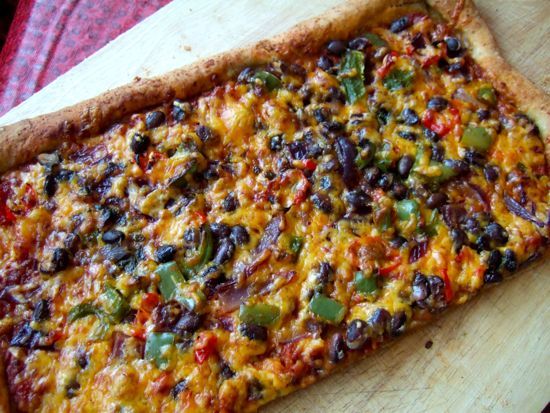 Pop it in the oven and in about 20 minutes... EAT!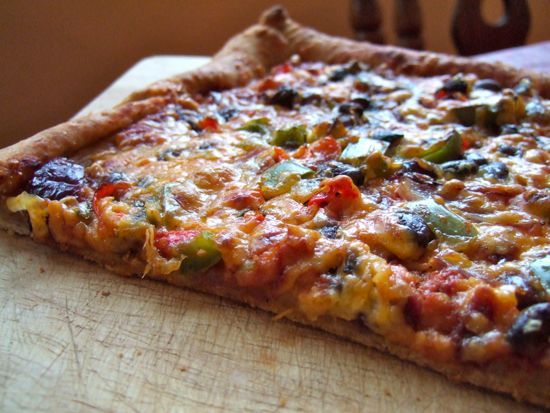 It will be gone before you know it.