Recovering a Chair
One of the chairs in this flat was very.... well...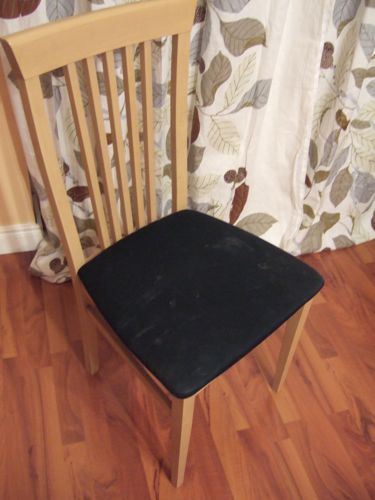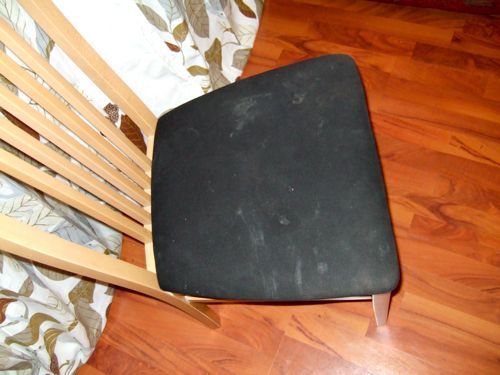 ... as you can see, it was not pleasant. We didn't like it anyway. We have no idea what happened to it with the former tenants.
So we had the idea to re cover the seat.
Here's what we did.
Take the seat off from the chair frame.
I was using a patterned fabric with a big pattern so I put the seat underneath the fabric to see how I wanted it to look like once it was done.
Cut out what you like with enough extra fabric to be able to tack it to the bottom of the seat.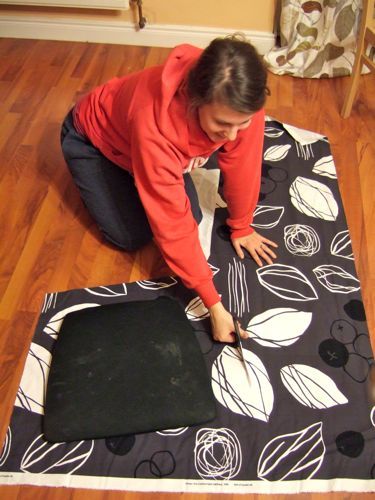 Fold the fabric over as tight as you can and secure it with upholstery tacks.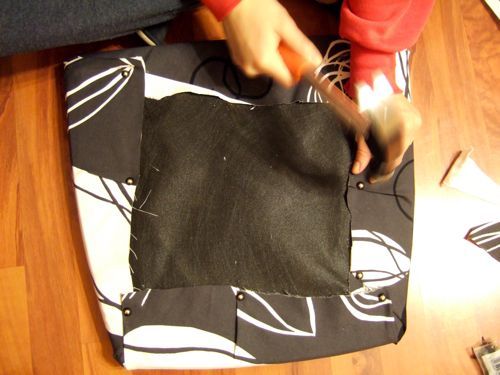 Then put the seat back on the chair frame.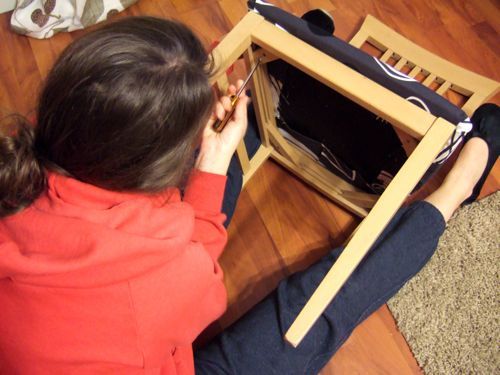 Ta da!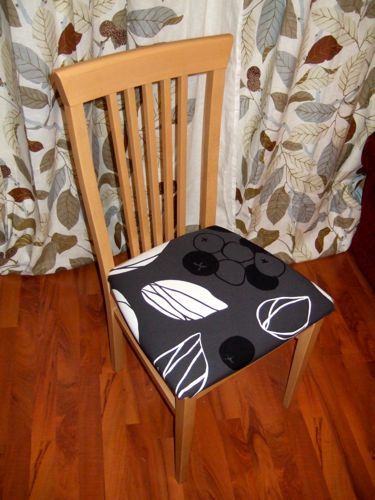 Now this next thing is that this chair frame wants to fall apart, so we need to get some wood glue and some clamps to make this chair safe.