Proleek Dolmen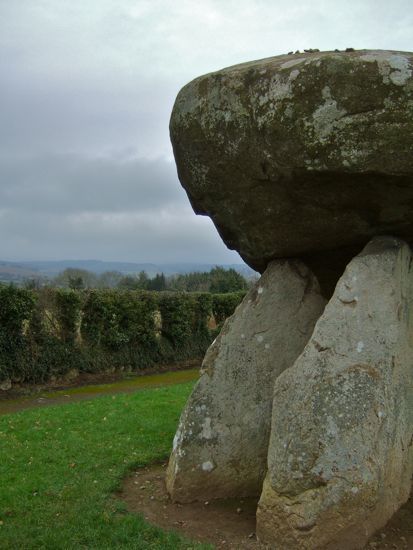 Stephen and I escaped the other day to get to know our county a little better. I had read in the States before we left of this burial tomb that was in our county, and so we decided to go see it.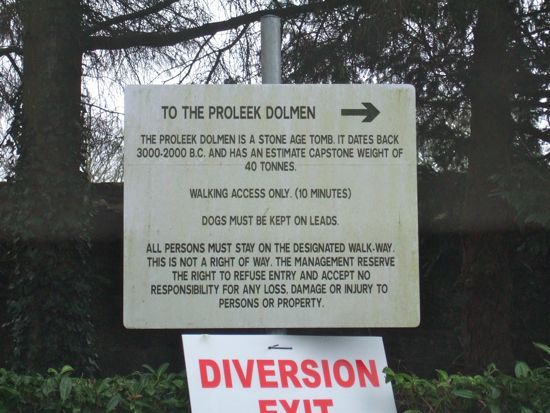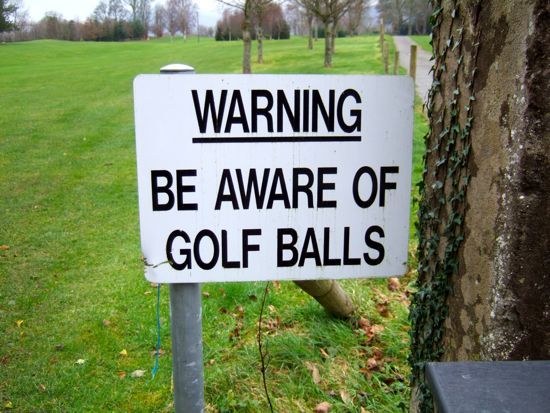 It was on a golf course, so we needed to be wary while walking. :)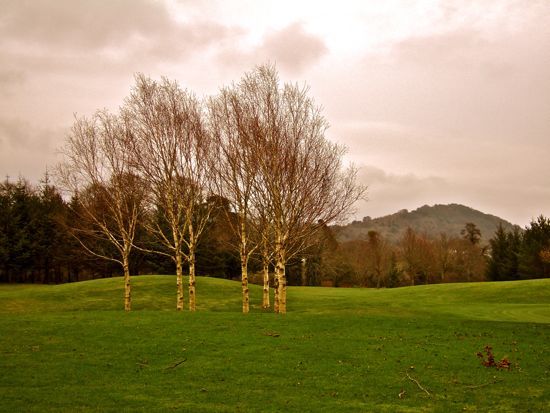 A group of birch trees.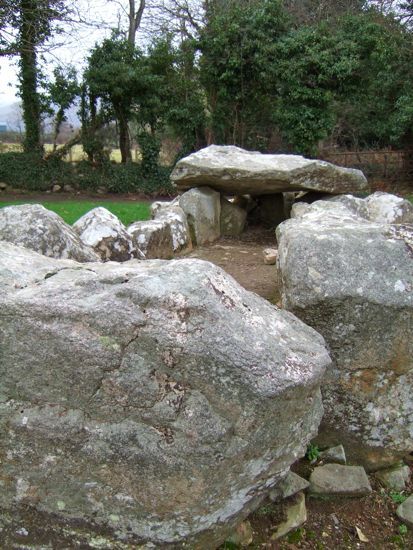 This was the first burial grave for the not-so-important people. No one really knows, but that is what they figure.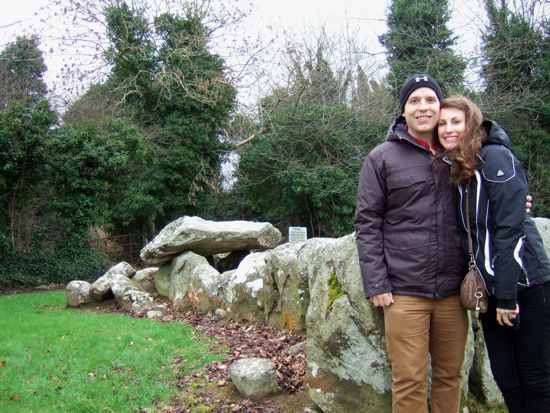 Awww... pictures by ancient tombs.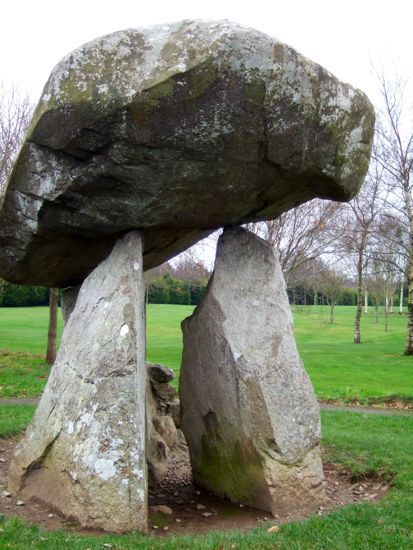 Here's the important tomb. Can you imagine people balancing that boulder on top of that?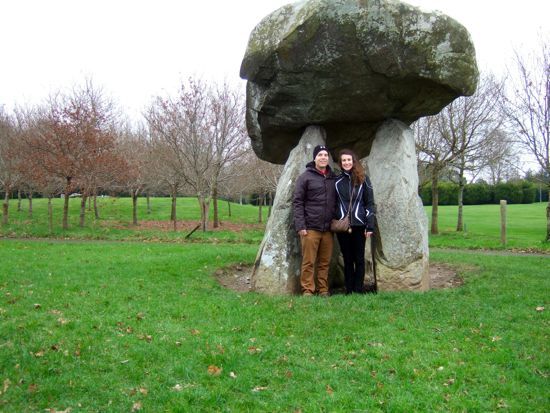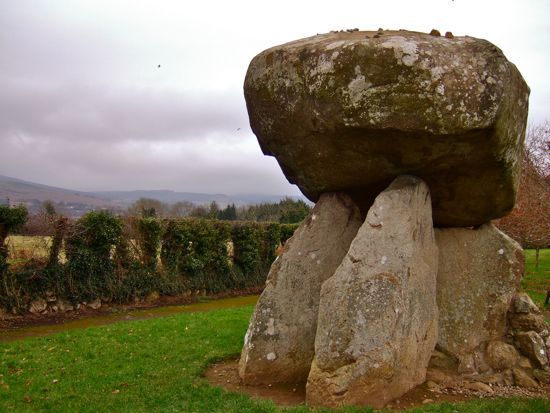 See the small rocks on top of the boulder? The legdened was that if you were able to toss a rock on top of it and it stayed, that you would be getting married within the next year. There are so many small rocks all around it that either fell off or some people were just never going to get married.