House Group and Notebooks
The last two Thursdays we held the Young Adult Group at our home. The first week we had 6 and the next week we had 12. Some people have other house groups that they go to every other week, so I think the attendance will fluctuate like this. We are happy to have anyone that will come!
We are going through "The Reason for God" by Tim Keller. There is a discussion guide and video that goes along with the book, so it really helps to create a lot of conversation topics. The video is Tim Keller sitting down with six other people who don't believe in Christianity and they just talk over different questions that skeptics might have. It is really interesting to hear some of their answers or thoughts. Since the video goes by so quickly and there are so many things people might have questions about that they may want to ask later, Stephen and I made little notebooks for everyone to jot down thoughts on.
I got the main idea of how to make them from this website, but since I wasn't wanting to make a whole book and instead just a little notebook, I just made it without the spine and glued the first and last pages to the cover.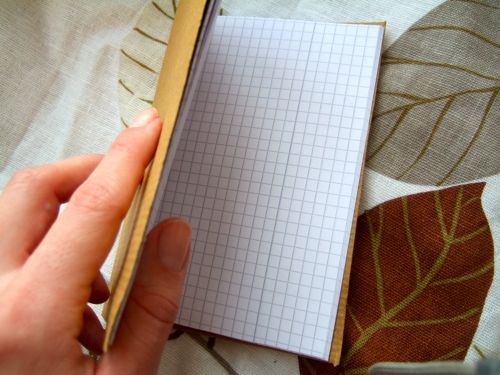 I think they turned out pretty well.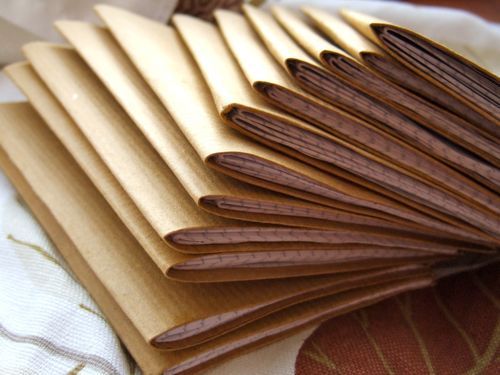 We made the covers from the Christmas cards we received this year and covered them with brown paper. So, it was very green. :) Thank you everyone who inadvertently donated to this project! We really appreciate it.
People have been using them and I think it has helped people keep their thoughts together, at least, I hope so!