Thanksgiving
We had a wonderful Thanksgiving here in Drogheda. We invited a few people over and had TONS of food. It was a bit of a challenge to make Thanksgiving dinner as they don't really have everything here to make the traditional dishes. Most everything we were able to make from scratch, except we were not able to find pumpkin for pumpkin pie. Sad. I am hoping to make it to Belfast or Dublin before Christmas to see if any of the stores there carry tinned pumpkin!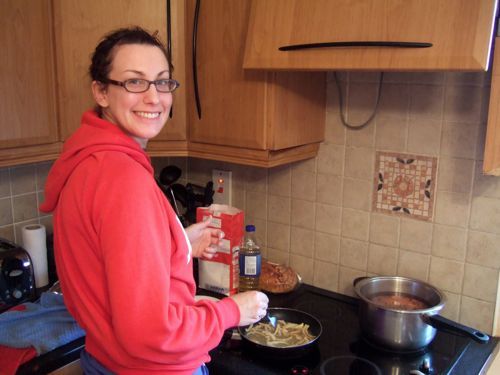 Sweet potatoes boiling and frying up some battered onions to substitue for french's fried onions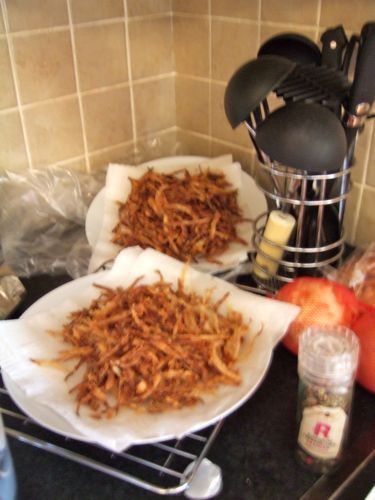 Fried onions (and yes, we put them ALL in the green bean casserole! It was yummy).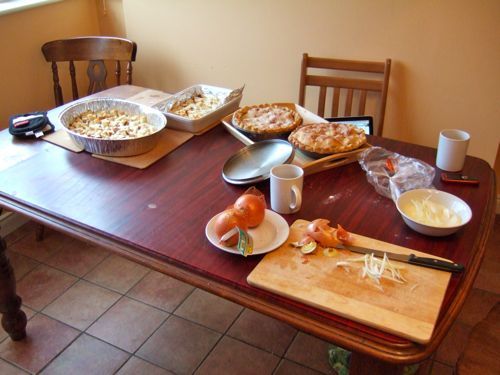 Cut up and dried the bread in the oven for stuffing and the apple pies we ended up making were perfect.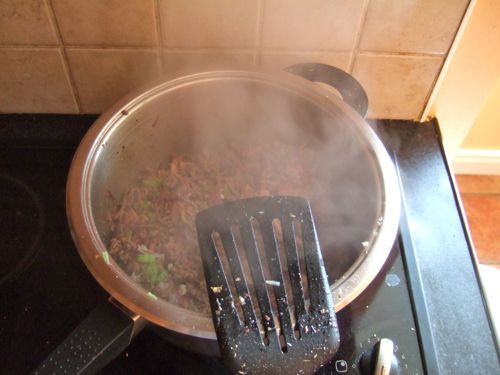 Fried Hamburger, Rashers (bacon... like Canadian Bacon... you seriously have to put oil in the pan to fry it), Celery, Onions, and Garlic. It is my mom's delicious recipe for stuffing that we LOVE!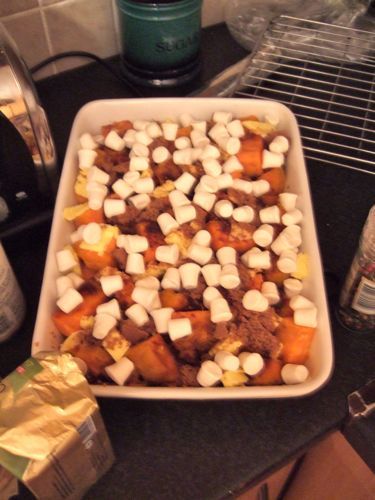 The sweet potato casserole before it went in the oven. It was so good.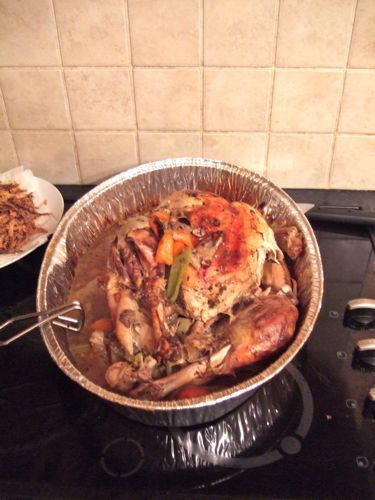 Our turkey doesn't look so good, but that is because it was falling apart. When we took it out of the oven after 3 hours to check if it was done, Stephen pierced the thigh with a knife and the meat just came right off! We had a good feeling that it was done then. :)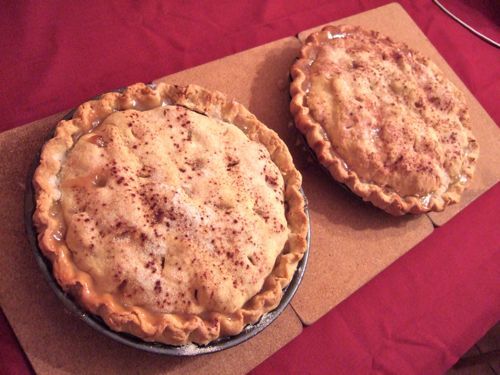 Mmm... pies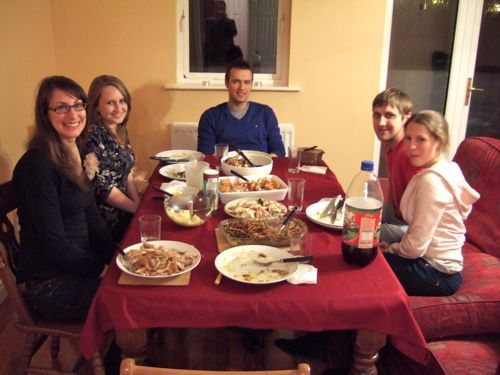 This is after we finished eating! There was still a lot of food left! We had fun though and played Cranium afterwards.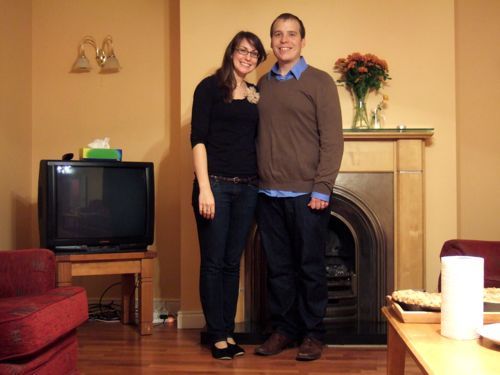 Happy Thanksgiving! Hope you had a great one!